About Us
Global markets are fast moving, complex and evolving continuously. Here high-quality professional education is vital to maintain performance.
At London Financial Studies we concentrate exclusively on capital markets. We offer individuals, teams and companies a unique and expert teaching resource that combines theoretical understanding with practical experience and equips them to operate at the highest levels of efficiency and profitability.
Over the past two decades London Financial Studies has become widely acclaimed as one of the best teaching resources for capital markets practitioners. Over that time we have delivered a diverse range of programmes to individuals, major financial institutions and government bodies worldwide.
Click to see what our clients say about LFS
Our Founder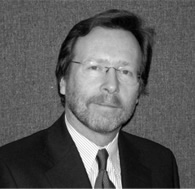 The London Financial Studies ethos of combining excellent and effective teaching grounded in sound theory as well as relevant and practical real-world experience is a direct result of the experience of the founder, David Cox.
During his career in banking, he became aware of the acute need for high quality teaching relating to capital markets. After leaving the City he joined the London Business School and set out to develop techniques and materials to meet this need. The result was a series of short courses for practitioners: The Financial Markets Seminar Programme. London Financial Studies has refined the approach and uses the same methodology throughout its programme.
Client Benefits
Companies benefit

After attending courses at London Financial Studies, employees are more confident, knowledgeable and equipped to deliver exceptional results. Colleagues and team members benefit directly in terms of productivity which in turn enhances company performance and profitability.

Improve Team's Performance & Boost Productivity
Increase Skills, Abilities & Confidence
Help Build Best Practice
Deliver Quality Education
Gain Economic Value

Individuals benefit

The learning experience at London Financial Studies delivers significant new skills, understanding of processes and product knowledge. This has a positive impact on confidence and performance. People perform better in their current roles, enhance the work of their teams and their career development prospects are greatly enhanced.

Enhance Product Knowledge
Boost Productivity
Consolidate Knowledge
Increase Market Value
Increase Confidence
Gain New Abilities
Strong values delivering real benefits
Our work is built on four complementary key values:
Practical application

What we teach is soundly based in current best practice. Our teachers have extensive practical experience in relevant capital markets.

Intellectual clarity

Our teachers are first class communicators and acknowledged experts in their fields. They combine extensive practical experience with profound theoretical understanding. As skilled communicators, they get the message across quickly and effectively. Course exercises deliver effective practical learning that participants remember long after leaving the classroom.

Personal approach

We try to understand the needs of each person and structure courses and packages of real benefit to them. All our teaching groups are small enough to enable individual needs to be assessed and met continually.

Economic value

We understand the commercial environment in which our clients operate. What we teach them delivers tangible benefits to their personal performance and to the bottom line of their companies.
Continuing Education
LFS is recognised by leading professional associations as providing executive education of the highest quality.

London Financial Studies is registered with GARP as an Approved Provider of Continuing Professional Development (CPD) credits.
The Institute of Banking and Finance - Singapore.
London Financial Studies courses are FTS-Eligible* and also eligible for CPD hours.
*FTS Eligible
This programme is approved for listing on the Financial Training Scheme (FTS) Programme Directory and is eligible for FTS claims subject to all eligibility criteria being met. Please note that in no way does this represent an endorsement of the quality of the training provider and programme. Participants are advised to assess the suitability of the programme and its relevance to participants' business activities or job roles. The FTS is available to eligible entities, at a 50% funding level of programme fees subject to all eligibility criteria being met. FTS claims may only be made for programmes listed on the FTS Programme Directory with the specified validity period. Please refer to www.ibf.org.sg for more information.