Can't travel? Don't want to travel? LFS Live

brings the class to you!
Live interactive training from world renowned practitioners in the comfort of your own home
Real classroom experience without the inconvenience of travel
World class teaching from the comfort of your preferred location
Please contact us for more information at info@londonfs.com.
Course Calendar
Course Calendar
Jamie Walton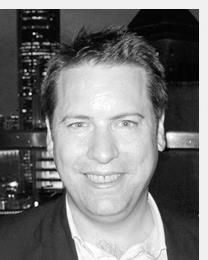 Dr Jamie Walton has over 18 years of experience as a quant in financial markets. For the last 10 years, he was the head FX quant at Morgan Stanley, where he built the team of FX electronic trading quants.
In recent years, Dr Walton has presented at conferences and written articles on electronic trading, as well as providing independent consultancy in quantitative finance.
Dr Walton is also an Honorary Research Fellow at UCL, where he lectures in Financial Mathematics as part of the Masters programme in Financial Mathematics.

Request a Brochure with full details for Electronic Trading and Algorithmic Execution
In The News:
23-Nov-2016 - Ex-Morgan Stanley MD says that investment banks are now realising the power of quants - eFinancialCareers
02-Oct-2017 - The RegTech revolution - fstech.co.uk